ABAC air compressors are the UK's leading supplier of compressed air technology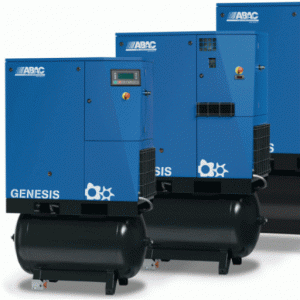 Since 1980 ABAC air compressors have offered an unrivalled product range covering both piston and screw air compressors. The company has secured a position as one of the world-wide leaders in the production and distribution of piston air compressors for industrial and professional sectors.
As leaders in the field of compressed air we provide the highest level of support, with every product backed up by a comprehensive warranty and nationwide technical assistance. The facilities and support offered to all of our customers is in line with that expected of a world renowned manufacturer of the highest repute.
From the largest factory installation through to the individual requirements of the tradesman, we are able to offer a complete solution satisfying the requirements of the most demanding application.
The ABAC commitment
The success of the ABAC group has been based upon a constant commitment in terms of design, quality, safety and innovation. We constantly strive to offer the most technologically advanced products that offer real benefits to all users of compressed air, whatever their requirements.
ABAC air compressors – total focus on quality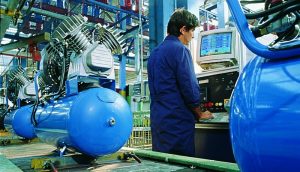 All ABAC products are manufactured to the highest specification and in accordance with stringent international standards. The modern production facilities at ABAC are among the most technologically advanced available anywhere in the world, allowing us to offer consistently high quality. Built in Europe, ABAC compressors benefit from continuous improvement and innovation, keeping ABAC products ahead of the competition. 'Listening to the customer' has always been the mainstay of ABAC's approach to business and results in strong design, customer and aftermarket service.
The quality of our products is only matched by the quality of our after sales service which is geared toward complete customer satisfaction.