The perfect compressor for small workshops
The ABAC SPINN screw compressor range offers rotary screw compressor technology in a simple, compact and quiet package which won't break the bank. The benefits offered by the SPINN screw compressor when compared to a traditional piston compressor far outweigh the difference in cost. The SPINN is a perfect step-up for an expanding business.
You can buy the ABAC SPINN compressors direct from our online shop here

 Why choose an ABAC SPINN Screw Compressor over a Piston Compressor?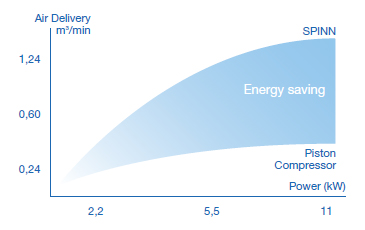 The screw element design offers substantial improvements in efficiency and robustness compared to a piston compressor. This means lower energy costs and less down-time. With the same air flow, the SPINN is 30% more energy efficient than an equivalent piston compressor. Additionally the ABAC SPINN screw compressor is rated for continuous-running so no more cutting-out that you might experience with a piston compressor.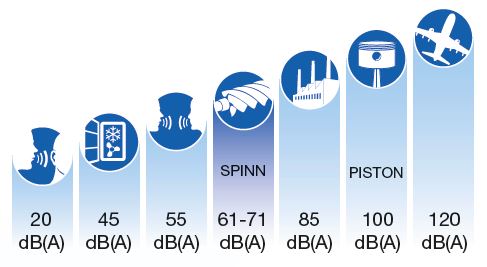 The SPINN is perfect for smaller workshops where space is at a premium, it's tiny footprint (from just 0.38m2) means it can often replace an existing machine without disruption. With an operational noise output of just 61-68dB(A) the ABAC SPINN creates a much more comfortable working atmosphere than a traditional piston compressor.

The SPINN range of 2-15KW compressors are available in three basic configurations
Floor-mounted, standalone air compressor
Compressor mounted on a receiver (various sizes available – 200, 270 or 500 litre receiver) 
All-in-one 'SPINN.E' where you get a receiver mounted compressor with an integrated dryer (various receiver sizes can be specified)
In recent years the SPINN range has been further enhanced by the additional option of upgrading to a higher spec air end and more efficient electronic controller. The 'SPINN X' is available in all sizes above 5.5KW and in all configurations.
For more information on the range click the button below to download a sales brochure or click here to buy direct at best prices from our online shop here

Technical specifications of the full range of ABAC SPINN screw compressors can be found below, if you have any questions please don't hesitate to contact us.  
SPINN Series 2,2 to 7,5 kW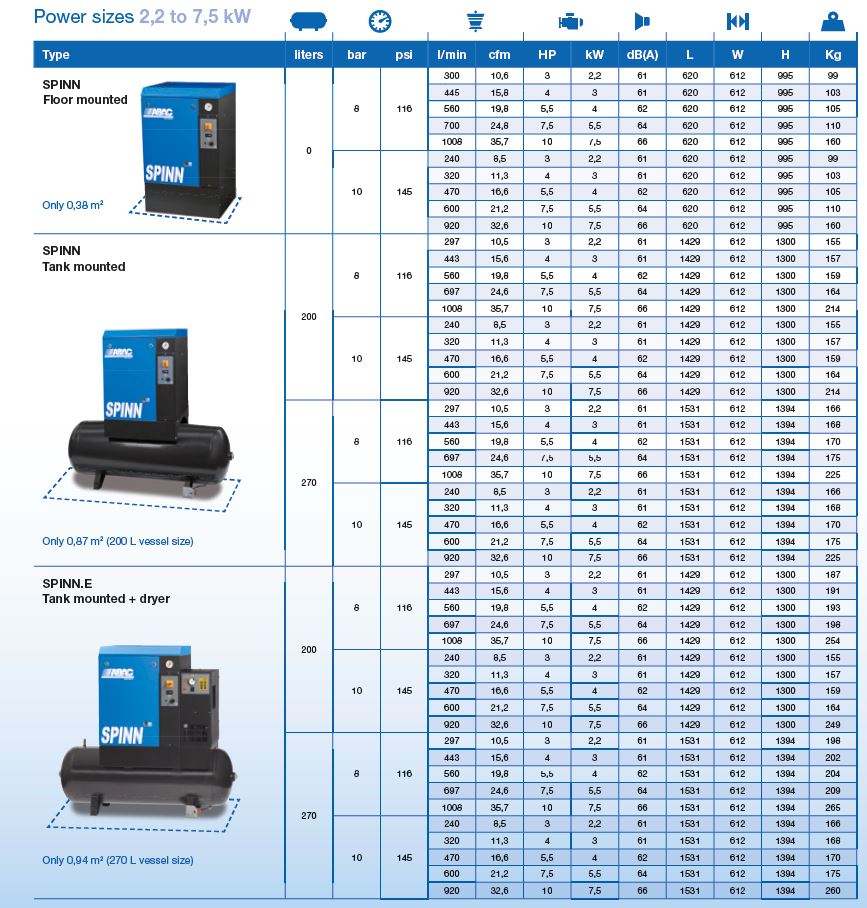 SPINN Series 5,5 to 15 kW