The Ingersoll Rand R series range of screw air compressors are among the most advanced on the market today
Ingersoll Rand R series, oil-flooded, rotary screw range of air compressors offer the very best of time-proven designs and technologies. With new, advanced features that ensure the highest levels of reliability, efficiency and productivity available. At Ingersoll Rand, we not only provide world-class products and support, but the peace of mind that comes from our commitment to stand behind our customers in all aspects of what we do.
The R series includes the fixed speed 'i' range and the variable speed 'n' or Nirvana range. R series compressors are supplied as floor mounted units, or for smaller sizes, can be supplied as a 'TAS' units (Total Air Solution) which includes air compressor, receiver and dryer all mounted together as a single unit.
The complete product range includes compressors sized between 5.5 kw and 355 kw. All come equipped with latest electronic controllers which allow for upto 3 compressors to be 'daisy chained' together for optimal energy saving with multi compressor setups.
R series features and benefits
Capacities available between 20 and 2,000 cfm
Fixed and Variable speed
Latest technology electronic controllers
5 year warranty as standard (extendable to 10 years on air end)
Next Generation R Series compressors are compact design offering class leading footprint
Smaller capacity variants available as TAS (Total Air System) packages
Designed for ease of servicing and long service intervals
Ingersoll Rand launched a new range of high efficiency R series compressors in the middle of 2020. This new range which covers the all sizes between 7.5KW and 45KW and are available as fixed 'ie' and variable speed 'ne' units. The all new range is called the 'Next Generation R Series'.
The Next Generation R compressors are significantly higher efficiency and have a smaller footprint than the earlier generations
---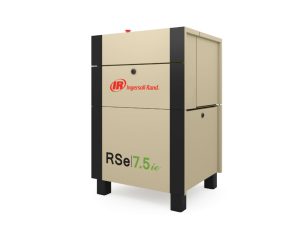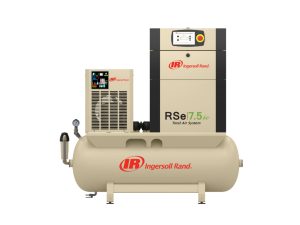 Next Generation R compresors 7.5-11 kw
Oil-Flooded Rotary Screw Compressors. Shown fixed speed 'ie', variable speed 'ne' TAS
---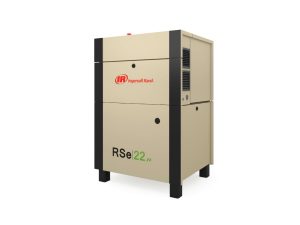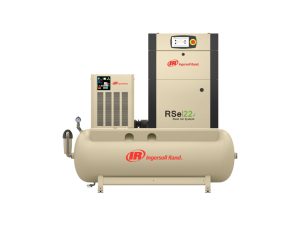 Next Generation R compressors 15-22 kw
Oil-Flooded Rotary Screw Compressors. Shown variable speed 'ne' and variable speed TAS
---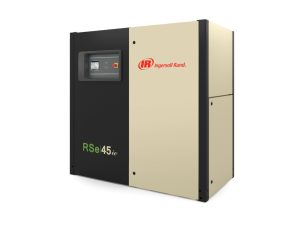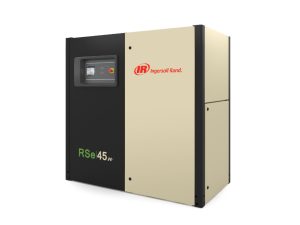 Next Generation R compressors 30 – 45 kw
Oil-Flooded Rotary Screw Compressors. Shown fixed speed 'ie', variable speed 'ne'
---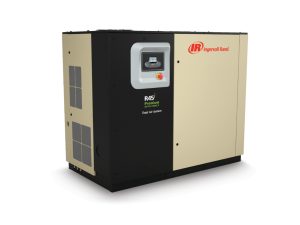 R compressors 37 – 45 kw
Oil-Flooded VSD Rotary Screw Compressors
---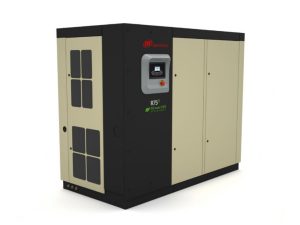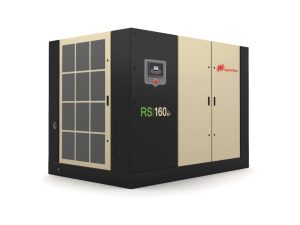 R compressors 45-75 kw & R compressors 90-160 kw
Oil-Flooded variable speed rotary screw compressors