The ABAC Formula screw compressor range (5.5 – 30KW) are versatile machines which offer efficiency, reliability and the option of variable speed drive for improved economy. The Formula series can be tailored to suit your specific requirements, available in 5.5 – 30KW there is a Formula to suit most industrial needs. For larger applications please see our 30KW+ range of industrial compressors.

In addition to the wide range of motor sizes the ABAC Formula is available as a standalone basic unit; with an integrated refrigerant dryer (Formula E); with a variable speed drive inverter (Formula I) or with both dryer and inverter (Formula IE).

 
Why choose an ABAC Formula Screw Compressor?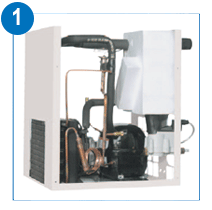 Quiet and efficient clean air production. 
The Formula E series come with an energy efficient integrated refrigerant dryer to remove moisture and a silent automatic condensate drain.
To ensure the air is suitable for even the most demanding pneumatic applications the Formula E comes equipped with filtration to remove solid and liquid particles to 0.1 micron. The end result is clean, dry air at the point-of-use.
---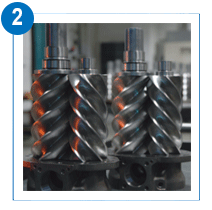 Quality Components. 
The Formula range come with the new MC2 controller which gives you more control over your compressed air system. Menus and key performance indicators are easily accessed giving you the information you need to run efficiently.
The MC2 also features a remote control interface with up to 4 other compressors, programmed routine maintenance and fault logging. The new generation air end guarantees you superior free air delivery efficiency, improved robustness and reliability at no extra cost.
---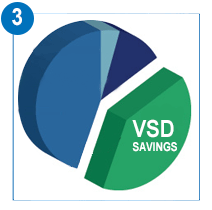 Variable Speed Technology 
The Formula I series are equipped with an inverter which adds variable speed technology to the compressor. Most of the time, the air consumption in your network is fluctuating rather than constant. A variable speed compressor adjusts the speed of the main motor to match the required compressed air consumption.
This results in considerable savings on your energy bill. In addition an inverter reduces the current on start, protecting the motor and reducing power consumption.
Find out more about the benefits of a Formula with variable speed technology.
---
The Formula range also extends to 30-75KW machines, these feature a larger air end and canopy, increased free air delivery figures and more insulation for a quieter compressor. 
Click here to find out more about this range.

Below is a full specification list for the Formula series, including E and I variations, if you have any queries or need advice on selecting a machine to suit your needs please call us on 01480 217904 or contact us via email.