ABAC offer one of the biggest range of air compressors on the market today
We offer a vast range of air compressors to suit almost every application – whether you require a small portable piston compressor or a large industrial screw compressor we can help. Selecting the right compressor is essential to ensure your machine suits your individual needs and the system is running at optimal efficiency. If you have any queries or need advice on choosing a compressor you can contact us on 01480 217904 or email us.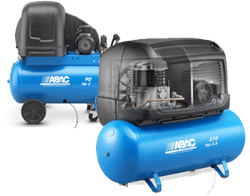 A piston compressor is a cost-effective option for smaller, non-continuous applications where noise levels are not an issue. Our range of ABAC Pro piston compressors cover most small to medium applications and offer great value for money.
Find out more about the ABAC Piston compressor range.
---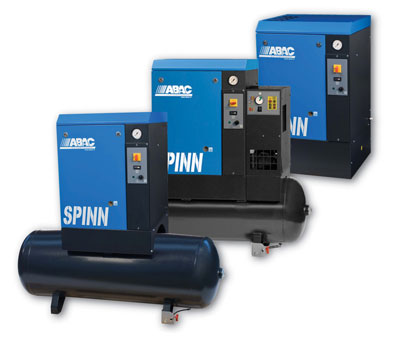 ABAC Screw Air Compressors 2-30KW
A screw compressor offers superior efficiency and is first choice for any application where noise is an issue or the compressor needs to run continuously. We offer a large range of ABAC screw compressors to suit most industrial applications, including the very well know all inclusive GENESIS range and cost effective SPINN range.
Find out more about the ABAC Screw compressor range.
---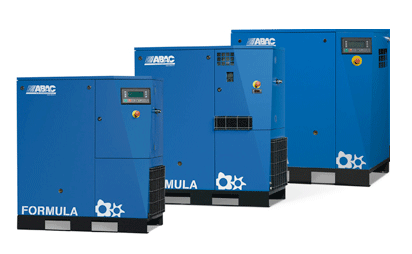 ABAC and ALUP Industrial Air Compressors 30KW+
For large industrial applications with higher levels of air consumption look at our range of industrial compressors 30KW+.
Find out more about our range of Industrial Compressors.